Hidden File Viewing (7, 8, & 10)
Listed below are step-by-step instructions for enabling/disabling hidden file viewing.
Step 1 :
To access the folder options settings in Windows 7, type "folder options" (no quotes) into your Start button's "Search programs and files" box, or Control Panel search box. Click the "Folder Options" link that appears.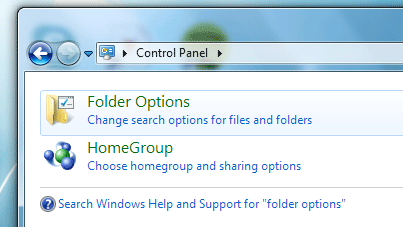 Step 2 :
Check whether you want to show or hide hidden files, folders, and drives as shown below then click 'Apply' to save your changes.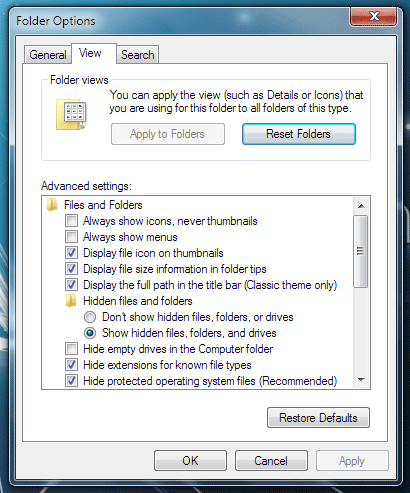 Step 3 :
Reboot your computer.